what do all these women have in common?
Well. There is more than one thing, but the two biggest things are that:
1.) They were all scared, nervous, and excited about the idea of having a boudoir shoot with me. They all had fears, concerns, hold-ups, thought their bodies weren't perfect, didn't think they would LOVE their photos (spoiler alert: they did LOVE them). Each of these women were believed society's lies that just because they weren't a super model that they did not deserve to know the power of their own beauty. Also, and most importantly they all had the following thing in common…
2.) They all booked an amazing boudoir session with me anyway!
"Highly recommend LGEmerick photography! I had a boudoir photo shoot with Leah and it was amazing. She made me feel comfortable throughout the entire process, beautiful from head to toe, and most importantly, good about myself! Best experience I could have imagined. We giggled, laughed, I cried, and I loved every second of it."
"I had the pleasure of doing a Boudoir session with Leah and it was a wonderful experience from start to finish! I'm very self conscious of certain parts of my body at this stage in my life, and she positioned me in ways that were comfortable for me and flattering to my body. The results were incredible! Coming into this, I wasn't all that sure I wanted to spend a lot of $ on myself, but it was literally worth every penny! Whatever you look like right now, own it. You ARE worth it!"
"My shoot with Leah was such an amazing experience. I felt so comfortable with her instantly. She took the time to chat and get to know me while my hair was getting done and then everything just really flowed well during the photoshoot. She encouraged me and listened to me. Great experience! 10/10 would do again!"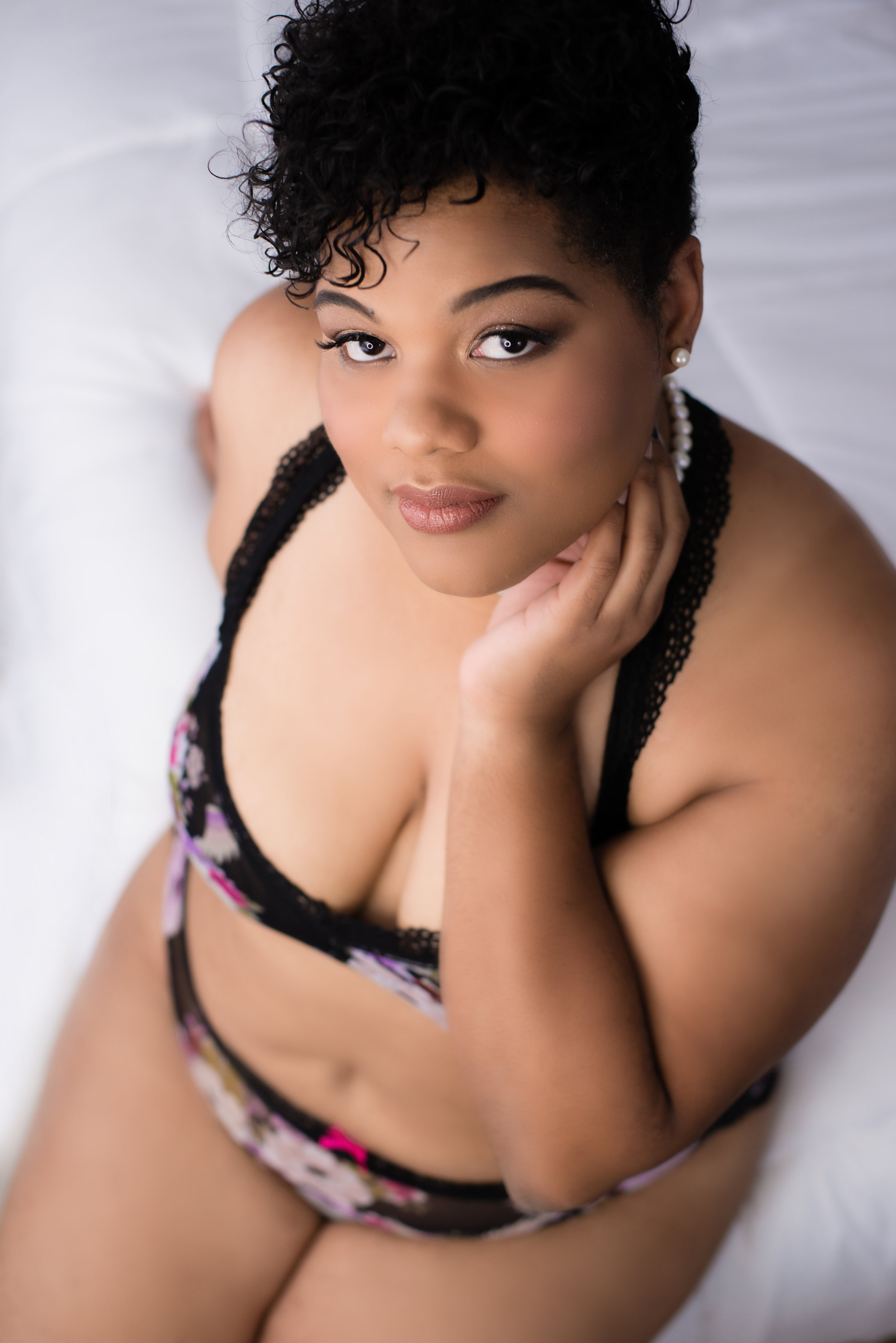 "I cannot express how amazing of an experience I had with Leah! I very hesitantly booked a boudoir photoshoot for myself, I was hesitant for a couple reasons, 1. I don't always love my body, 2. Who would give these pictures to(single), 3. I'd be basically naked with a stranger. Within .2 seconds of talking to Leah all those things went away! Leah is an absolutely, amazingly, beautiful individual she and I talked for .2 seconds and it felt like I've know her a lifetime. She made me feel beautiful, we had fun, I got amazing advice, it was like catching up with you best friend while feeling beautiful about yourself. I HIGHLY RECOMMEND EVERY WOMAN that reads this to book a shoot, I'm already thinking of planning my next!"
"Working with Leah and her make up/hair artist was such wonderful experience. I definitely felt at home and amongst friends! They were so helpful and positive! They made my first boudoir experience a wonderful one. Because of them, I plan to do it again in the near future! Thanks ladies, you are so wonderful!"
"I can't thank Leah enough for my shoot today! Not to mention professional hair and makeup included !! Both Leah and her makeup artist/hair stylist made me feel so comfortable, beautiful and sexy. Leah made sure I was comfortable with my outfits, poses, and even gave me cookies! Her makeup artist/hair stylist listened to what I wanted, asked if I had any allergies (which I do) and not to mention she was sweet as pie. Leah's "Before your shoot" packet was so helpful and she offered a wide range of prints. She took the time to show me all the good photos and ask for my opinions right after the shoot. I would recommend Leah for any lady that wants to be pampered and wants to feel beautiful and sexy. I am so excited to see the final product."
"Leah is awesome to work with! Super artist and photographer in being able to put you at ease and find the flow in working together. She's very genuine and positive so of course I liked working with her!"
"First of all, every woman needs to have a boudoir shoot with Leah. Leah will make feel you so comfortable, her glam team is top notch, and the end result is incredible. It was such a fun experience! Even if you don't love your body right now, book it. You'll leave more in love with your body and more comfortable with yourself. And Leah's eye is one of the absolute best!"
"I had the absolute best shoot! Leah is amazing to work with and makes you feel incredibly comfortable during the whole session. She is so bubbly and fun! Highly recommended!!!"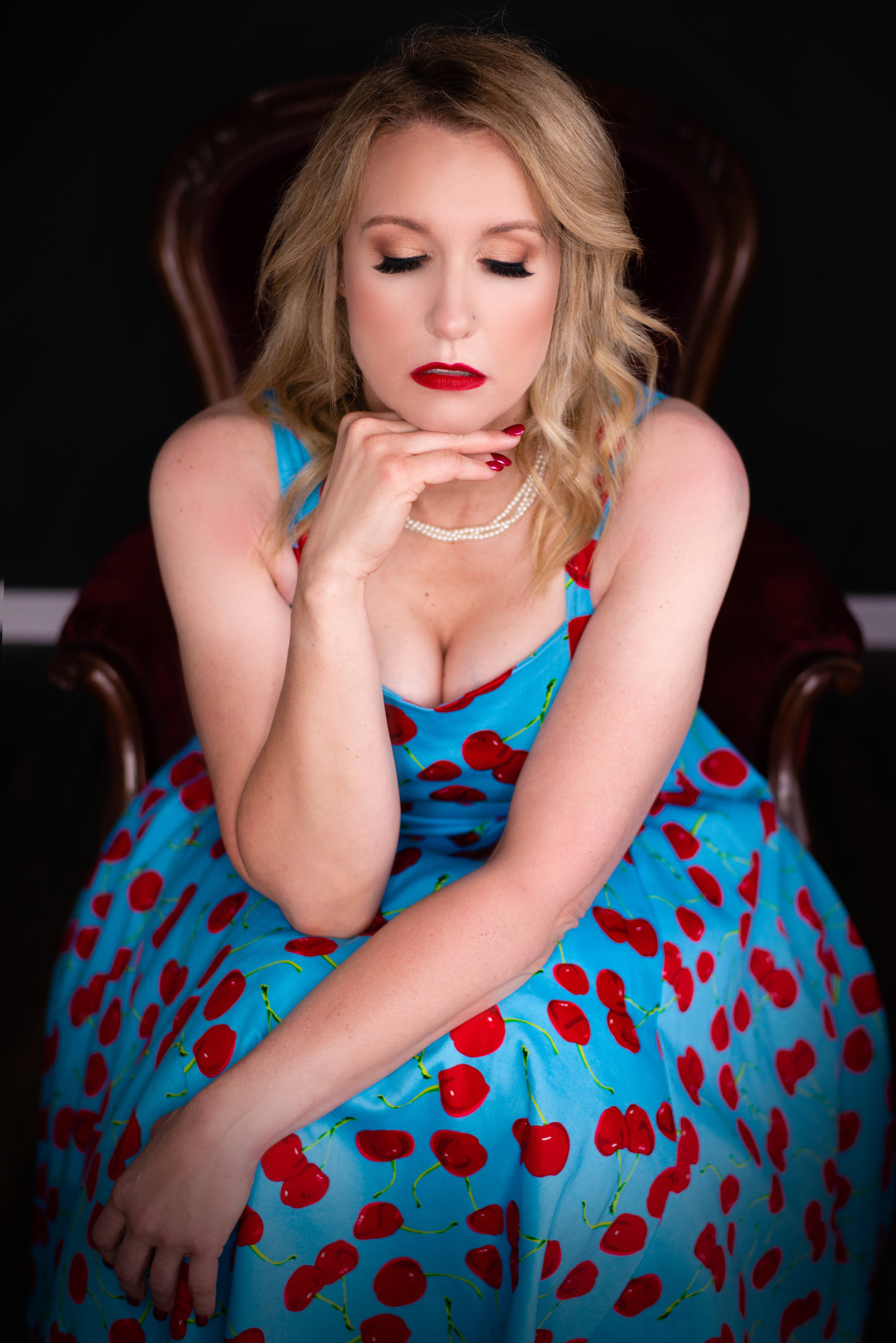 "Leah is not only an amazing photographer, but also an amazing person. She made me feel so comfortable, and actually took the time to get to know me. I absolutely love how my pictures turned out. I will recommend Leah to anyone I know, and I will definitely be back!"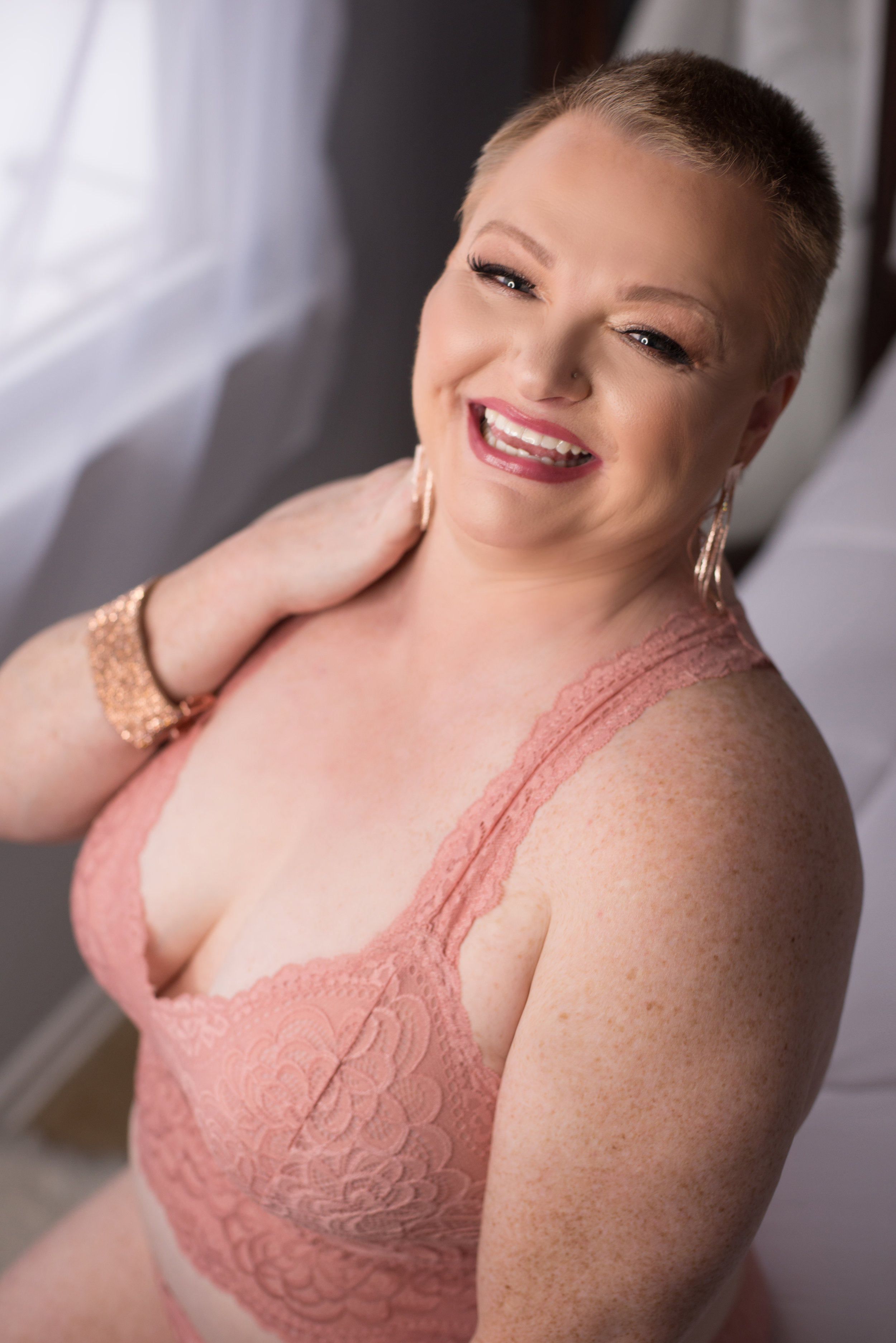 "I had an amazing time at my boudoir photo shoot with Leah. Not only is she a warm, welcoming and inspiring woman, she is a fantastic photographer. I felt totally comfortable during the shoot and she kept me laughing the whole time. I was so excited to see my photos right after we finished and I couldn't believe how wonderful they turned out. The entire experience was such a confidence booster for me and I highly recommend having Leah as your photographer."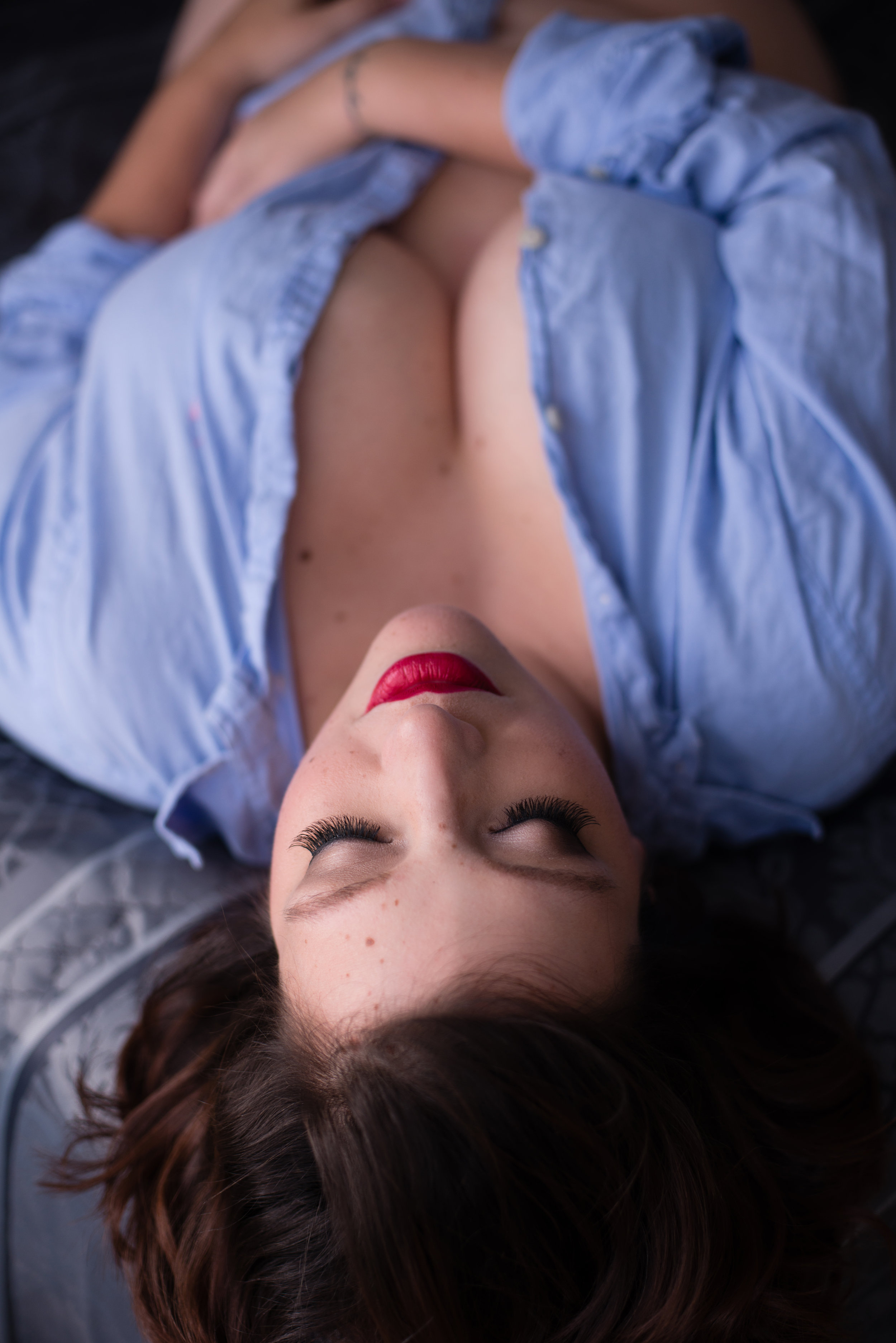 "I'm normally quite shy and conservative. My main focus for 9 years has been my children, with the occasional trip to get my hair trimmed. I'd always wanted to do a boudoir shoot but always got nervous or just not comfortable enough. Then I met Leah.
From our first correspondence to actually meeting, it was like meeting a long lost girlfriend!! From sitting down and getting my hair and makeup done by Shanielise to Leah standing on a ladder working her magic, it was the perfect kind of pampering I needed. I wasn't just someone's mom anymore and I actually felt as sexy as my husband insisted I was. Hands down, one of my favorite experiences I've ever had. I would recommend Leah to every woman I know and will ever meet. I hope to work with her again!"
"I have had a double mastectomy and wear multiple medical devices which adhere to my skin. I have scarring and adhesive marks and had been feeling less than attractive due to the way my body appeared in my mirror. I spent the day with Leah, yesterday, for a boudoir shoot. She made everything so comfortable, relaxing and fun! After hair and makeup, provided by a professional, I felt like royalty!
The pictures, as I'd hoped, captured ME and not just my scars. She captured the beauty of who I am, which truly overshadowed any physical flaws I may have focused on. I felt beautiful inside and out by the time we finished. Viewing the photos afterward was very emotional for me. I'd never seen myself like that. I even purchased one of the photos which showed my scarring. . .it is part of my journey and part of who that pretty woman in the picture is.

Thank you Leah, for helping me take back my body and my self image."
"What an awesome experience doing a boudoir photo shoot was! From the moment I walked in the door I felt welcome and comfortable. This was just what I needed to get some me time and help me feel beautiful and confident. I was surprised how comfortable I felt doing something like this, she really knows what she is doing! Pure talent and a beautiful heart! I am so glad I decided to do it!"
"I was able to meet with Leah to do a boudoir shoot with her and it was absolutely amazing! I've never had much self confidence but Leah made the experience fun and exciting and seeing my photos after just blew my mind. Leah is an amazing photographer and put my mind at ease through the entire experience and produced some absolutely stunning and raw photos. She's amazing! Wonderful! And I can't wait to do another shoot with her!!!"
"Had a maternity boudoir session with Leah today and she was absolutely fantastic! She made me feel so comfortable (and at 30 weeks pregnant that's impossible!)! She was perfect at accommodating my needs for posing and made it feel effortless!! Hands down my favorite shoot I have ever done!!
Thank you so much for documenting my last pregnancy and doing a little somethin, somethin for myself and my husband to cherish!!!"
"Ladies... I had my first Boudoir shoot today with Miss Leah!!! All I can say is AMAZING!!! I have never walked out of somewhere feeling so confident. I have two kids and I am always on the go!!! We have horses and we chuck wagon race, with our first race around the corner there was no time to slack off. My son told me today he has never had someone so pretty in his wagon! 🥰🥰🥰 He can compliment momma like that any day!!! Thank you again Leah for making me feel the best I have in a while. 😘👌"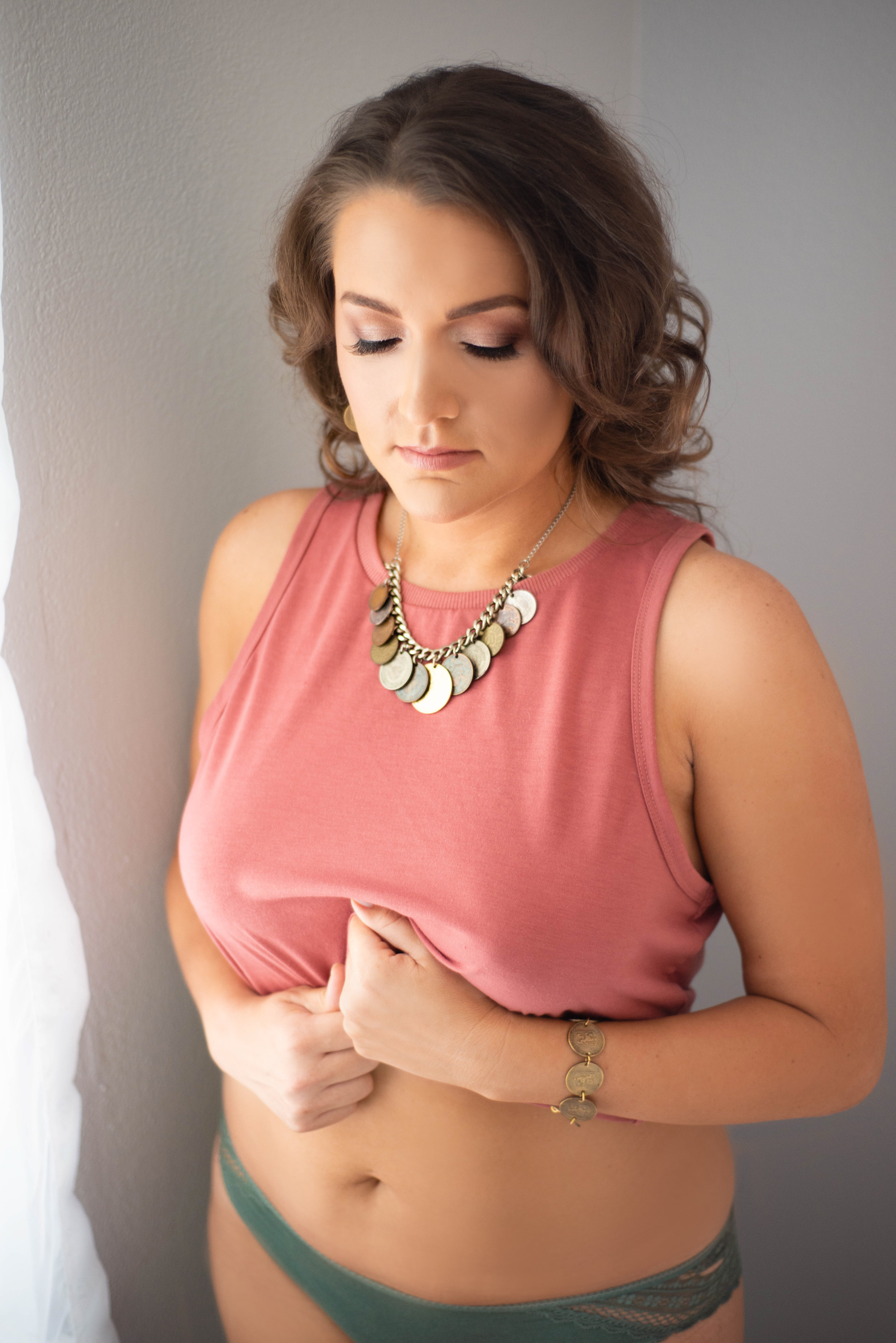 "I recently had boudoir photos done by Leah and WOW what a wonderful opportunity! Everything from the pre-session communication to the hair & makeup to the shoot was a positive and comfortable experience for me. This was my 1st time having boudoir photos done, so of course I was a bit nervous. Leah is very talented, but her personality is what truly made this so amazing, the world needs more women to lift others up like she does! <3 You'll walk out feeling like a new woman!"
life is short
You can either spend your entire life waiting for something amazing to happen or you can step out and take charge! You can sit back and live in regret or take control of your life and your identity! I would love to help you understand how amazingly wonderful you are JUST AS YOU ARE! But for my to do that: you have to take the plunge. You have to trust me like these women did.
SO ARE YOU READY?!
Pick your Path from the Buttons Below: